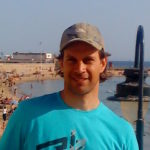 This thing will save and change your life
Long time surfer / kitesurfer / stand up boarder, work out every day, well in my 40s. August 2015, my back went out on me for the first time in my life. Stuck on a sofa for several months, couldn't stand, sit, or even lay down on my back, got drugged up pretty bad by doctors without a clue on how to treat a herniated disc (S1 L5). Worst experience in my life, thought my ocean days were over. Deep inside I knew the solution was in moving the right way, but where I live no-one really knows how. So I kept searching the web until I stumbled upon a surfer's website. His workout were too rough for me - I was still hardly able to walk - but he mentioned Foundation Training on his blog, so I checked it out. Seemed soft enough for me to try, so I did, through the short videos. Initially I was hurting when doing the founder, but my gut feeling was to keep trying. Went on to purchase the videos, did the fundamentals day in day out for a full month. It was like a miracle for me. Slowly but surely, the unbearable hip pain that radiated all the way down to my toes began receding. Couldn't believe it. After a month or so, moved on to Daily Workouts. I found them hard, especially the forward fold, I would have never have dared do something like that just 2 weeks earlier. Kept on going. 6 monts after my back went out, and about 2 months after starting the FT program, I was back in the water. Life saver. Now I know back pain is all about posture. Learn the right postures, stretch and strengthen the posterior chain, and keep doing so forever. And you'll be fine again.
~Surfer from Morocco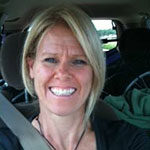 The Answer
Laying in bed one night, I found myself in tears wondering how many good years I really had left to workout the way I was used to, given the lower back pain I have had for so many years. Too, my body was beginning to show signs of breaking down with new joint pain in my knees.
Amazingly, within that same week I "stumbled" upon [Foundation Training]. Eric's story captured me immediately; a student of chiropractic medicine looking to avoid back surgery was totally believable.
I have since practiced the FT exercises faithfully (with amazing results) so that I now have a story to share, giving hope to others. As a certified PT in Fitness and Yoga my next step is to attain a certification in FT.
As it turns out, FT is more than an answer to the question that brought me to tears. It will no doubt be one of the best professional opportunities to cross my path. I can hardly wait to discover where this will take me and see how many people I can help! I am truly grateful 🙂
From chronic pain to 10 min plank
After 20 years working as a stuntman, going to the gym 5-6 times a week I felt like Hercules, but then my back went. Spent 18 months in bed! Now 5 years later I found myself as a chronic back person. I trained as a structural bodyworker and now I work with people with chronic back pain, but can only work 4 hours a day before the pain stops me.
But 5 weeks ago I found Foundation Training, and now my pain is almost gone! I'm back in the gym with new hope, and a job as a personal trainer! Yesterday I did a 10 min plank! How is that possible in just 5 weeks?? What can I say. Foundation Training safed my life! Getting better day by day. Thank you from the bottom of my heart!! From me and my clients!
My hope is one day to come to the states and become a part of the Foundation Training family!
Bryan Peterson, Professional Baseball Player
Foundation serves as the backbone of not only my workouts but also my lifestyle. At first I thought that it would just make me a better athlete, but after nearly 3 years under my belt, it has done so much more. It just makes you a better functioning human being. I like it so much that everyone around me knows how much I like it because I talk about it all the time. Baseball players sit on airplanes and busses and in dugouts. We have actions that are always one direction. Our backs are a mess, our hips are screwed up and foundation helps to right all those wrongs. Everyone I come into contact with has some issue and I get to share with them the gift of foundation. I know its worked in my life and in my friends life – and I always get a kick when someone I've never talked to about it comes up to me and says "Hey, what's this I'm hearing about your funny workout you do, can you show me?"
Amazing!
I have had lower back pain for 5 years. Just constant aggravation in the lower back. Also have had numbness in my thumb and two forefingers in my left hand. My lower back pain disappeared after just the first two sessions of learning the movements. I bought the disc set and am currently on my 3rd week of practicing the movements. My hand numbness is 60-70% better and expect that it may very well disappear in 2-3 months. I could not be more sold on your exercises and program. By the way the MRIs indicated that I have a bulging disc in my neck and a herniated disc in my lower back.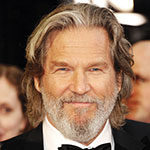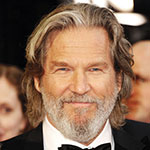 Jeff Bridges, Actor
My back likes to let me know when it's pissed at me. When it does, life can become a bit more challenging. Foundation exercises have been a great addition to my exercise routine. I really notice a change in how I move. My back doesn't just feel better, it feels strong. That is a big deal. These exercises let you move with some real confidence. Everybody with a bad back should do these exercises.
Tim Brown, D.C. Inventor of Intelliskin Posture Apparel
Eric has created the perfect storm, bringing together evidence-based science and functional training that is second to none. Their approach to building a solid foundation is my prescription for everyone from top athletes in the world to their mothers! Movement is life. Life is movement. And if you are limited in how you move against the constant forces of gravity, it is only a matter of time until you are injured. I know this to be true as I have experienced this roller coaster as a competitive athlete. Not until I retrained my movement patterns did the cycle of injury after injury end. It really is a thing of beauty to see such a brilliant melding of creativity and sports science built into a practical, low-tech program that focuses on posture, core, and fundamental movement patterns designed first and foremost to provide athletes with a solid foundation to apply to their chosen sport. I'll never forget what Derek Fisher said to Eric about why he chose to work with Foundation Training: "I did not hire you to make me a better basketball player; I hired you to make me a better athlete." True, true.
The Future of Human Movement
As a motocross racer, Foundation Training has allowed me to move more efficiently and effectively on my motorbike. The Foundation Training movements will increase the longevity of my career because they are great for prevention and treatment of many injuries (not just back injuries). On top of that, they will improve my performance because I will be better able to create power using my posterior chain. After reading the book and watching the new DVD, I believe so strongly in the principles of Foundation Training that I just had to express my gratitude through this testimonial.
My back and hip pain is now a choice
I hurt my back many years ago by lifting things that were too heavy for me but managed to keep out of pain most of the time through my yoga practice. However after a fairly disastrous hysterectomy in 2015 my back became much weaker through lack of use and then when I started using it again I sat up in bed one morning in Jan 2016 and felt it go completely in the same place as the old injury. I was floored with the pain of what I suspected was herniated disc and couldn't move at first and then only with severe shooting pain down my right leg and particularly in, through and under my right hip joint. I struggled through the year with osteopathy and pain killers but as I teach yoga and play golf I knew I needed to know what was wrong and why it wouldn't heal this time. I finally had a mri scan in September which showed the disc bulging on the right handside. 'Likely to be an ongoing problem' the doctor said. I took this as a personal challenge! Having listening to a book review by Brian Johnson of True to Form and watching Eric's TED talk I bought the FT Connect programme a week before Christmas 2016. I followed it religiously and within 5 days started to feel muscles that had been long forgotten whilst protecting the damaged disc start firing and providing support once more. I couldn't believe it felt so different, so much better than it had for so long. All the training information made perfect sense and I felt empowered to make the right moves to heal myself from within. I have adapted my personal yoga practice to incorporate this. On those few days that I have not fully committed to the workout I noticed a twinge here and there returning. This is why I say that my back and hip pain is now a choice. If I do the exercises everyday I feel great and if I don't it comes back. My choice. Simple!
I have signed up for the training in Florida, as I feel just about everyone could benefit mind and body from holding their own body in this way. Yes this goes well beyond the physical I think expanding the diaphragm in this way improves wellbeing and happiness too.
Matthew McConaughey, Actor
I thought my lower back would be my Achilles' heel forever. Foundation Training took that thought out of the equation. I feel strong and flexible, and my posture is better than it has ever been. This stuff is just plain good for you.