Dr. Eric Goodman has written three books that illustrate the evolution of Foundation Training. Foundation: Redefine Your Core, Conquer Back Pain, and Move with Confidence was published in 2011 and introduced the world to the early stages of Foundation Training. True to Form: How to Use Foundation Training for Sustained Pain Relief and Everyday Fitness was published in 2018, covering how to integrate the movements into everyday life. The most recent publication in 2022, Foundations of Heath: Harnessing the Restorative Power of Movement, Heat, Breath, and the Endocannabinoid System to Heal Pain and Actively Adapt for a Healthy Life, explains the science behind the endogenous cannabinoid system and how it can be stimulated in natural and healthy ways.
FOUNDATIONS OF HEALTH (2022)
HARNESSING THE RESTORATIVE POWER OF MOVEMENT, HEAT, BREATH, AND THE ENDOCANNABINOID SYSTEM TO HEAL PAIN AND ACTIVELY ADAPT FOR A HEALTHY LIFE
Dr. Goodman's third book focuses on the body's ability to heal itself naturally, without the need for surgery or prescription medications. It delves deeper into the principles and practices of maintaining a healthy body, even when the body's mechanics break down.
The book discusses the endogenous cannabinoid stimulators, which are neurotransmitters that bind to cannabinoid receptors throughout the vertebrate nervous system, including the central, enteric, and peripheral nervous systems. Dr. Goodman explains the science behind the endogenous cannabinoid system and how it can be stimulated in natural and healthy ways.
The book also recommends foods, herbs, and supplements that can ease pain, lower stress, and boost mental and physical function. The medicinal benefits of CBD, THC, and terpenes associated with cannabis's reputation for healing are also addressed. Dr. Goodman teaches readers how to be smart consumers of cannabinoids and shares techniques that can help guide and maintain the state of balance the body needs to function optimally with stability and harmony.
TRUE TO FORM (2018)
HOW TO USE FOUNDATION TRAINING FOR SUSTAINED PAIN RELIEF AND EVERYDAY FITNESS
Dr. Goodman's second book offers a practical and applicable program of Foundation Training that guides readers through how to train the posterior muscle chain, including the shoulders, back, butt, and legs. The goal of this training is to shift the burden of support away from joints and back into the large muscle groups where it belongs, ultimately reducing the risk of back and joint pain.
The book provides a simple and mindful approach to movement that corrects complacent adaptations and teaches readers to harness the body's natural movement patterns into daily activities. By integrating these powerful movements into everyday life, readers can move better, breathe better, and return to using their bodies the way nature intended.
The book is filled with helpful diagrams that illustrate how to integrate these movements into daily life, including activities such as playing with kids, washing dishes, and working in the office. By transforming ordinary physical actions, readers can become healthier and pain-free while using their bodies in a more natural and efficient way.
FOUNDATION (2011)
REDEFINE YOUR CORE, CONQUER BACK PAIN, AND MOVE WITH CONFIDENCE
Dr. Goodman's first book is focused on redefining the traditional concept of the "core" by placing more emphasis on the muscles and structures of the back of the body. This approach to fitness is based on the idea that many common physical problems and limitations, including poor posture, chronic pain, and decreased mobility, can be traced back to weaknesses or imbalances in the muscles of the posterior chain.
To address these issues, Dr. Goodman's approach to training, called Foundation Training, uses simple movement patterns that are designed to strengthen and activate the muscles of the lower back, hips, glutes, and legs. The exercises are equipment-free and can be performed anywhere, making them accessible to people of all fitness levels and backgrounds.
By emphasizing the muscles of the posterior chain, Foundation Training helps to correct poor movement patterns and improve overall posture, flexibility, endurance, and power. This approach can be particularly effective for individuals who sit for long periods of time or who have jobs or hobbies that involve repetitive movements that place strain on the lower back and hips.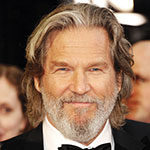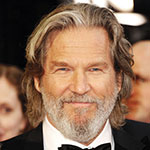 "Dr. Eric Goodman's new book, Foundations of Health, is a comprehensive and fascinating read that explores the connection between the mind and body. Eric has spent years studying human physiology and movement and putting it to practice. He has helped me gain a better understanding on the physical, mental and emotional aspects of being alive and how important it is to acknowledge these connections to heal. There are relatable metaphors throughout his book about pain in the body, which I found so interesting and inspiring.
The human body is amazing in its ability to heal itself, especially in stressful times. Eric expresses the importance of being curious about your physical conditions when presented, about how your body is reporting to you about the stress or situation. He helps us to dance with that stress. Life is a dance, man, and Eric is inviting to join in.
I encourage anyone who is interested in the connection between the mind, body, and healing to take a deep dive into Eric's work and to dance the dance of self-healing."
"Injury, instability and/or chronic pain can strike at any age. Even those of us who take care to respect and be good to our bodies all our lives – staying active, building strength, eating well – can still find ourselves in some way debilitated and unable to do the things that once brought us so much joy.
I have spent a good part of the past two years in bed struggling through a very serious physical breakdown. Now I need to rebuild my strength in order to be able to bring the Wasp back to life again. In order to build strength, I need a strong base. My base is so compromised from decades of injury, misalignment, compensation and over-working. So, that is where I am starting – with my foundation. I have only been doing Foundation Training for about three months, but already the skies of chronic injury and pain are starting to clear. I am starting to feel strength coming into that area of my body again and it feels amazing! My heart is so full of gratitude for Eric's research, dedication, and passion to share his theories with the world. And I am so grateful that he will hopefully help me be able to do justice to this epic heroine one more time."
– Evangeline Lilly, Actor