It Works!
I have had nagging right sided lower back pain for years. My sacroiliac joint was unstable and I'd "throw it out" routinely. Now, if you've ever had back pain, acute or chronic, you know what I mean when I say that when your back hurts, it ruins everything in your life. Being an athlete with medical training, for years I stubbornly pursued many avenues of treatment, holistic and conventional. I read dozens of research articles on the subject, hunted down and visited numerous specialists in several states, and put myself through thousands of dollars of training including dynamic neuromuscular stabilization (DNS), Barefoot Training Certification, Don Tigney's work, the Egoscue system and even Postural Restoration Institute (PRI) sequences.
In the late summer of 2013, I had an MRI and CT scan performed. My chiro looked at these and thought my spine looked "pretty bad." My orthopedic surgeon was more admirably direct and matter-of-fact stating "Your spine looks like sh-t." Here I was, a lifelong athlete dedicated to the pursuit of fitness and health, and I had somehow torn my own back apart in the process. I got pretty depressed.
Sensing an epiphany, I began doing the Foundation Training exercises... I do not exaggerate when I say that within a few days (< 1 week) I noticed that I wasn't throwing my back out. After a few more days, my back felt abnormal...meaning it didn't hurt. It was so strange (and welcome!) NOT to be experiencing nearly constant pain...
Since I began using the techniques in Foundation Training, I have remained free of the back pain and instability that had plagued me for years before. Interestingly, my left knee, quite commonly a source of pain, also stopped hurting. This latter tidbit may seem odd at first, but the knee's function is strongly influenced by central (core) body control. I incorporate parts of the system regularly in my daily life…sometimes just a couple of movements and sometimes a whole sequence. For people who have back/hip/neck pain, I strongly recommend Foundation Training because it really hits at the essential components of human movement and function. For people who don't have pain, I recommend the practice because even if you are pain-free now, you are probably well en route to developing it as pain is a pretty late sign of long-term dysfunction. To clarify, think of a car with bad front end alignment and an abnormally worn front tire. As with our bodies, the tire wear didn't happen suddenly, but was a result of a long-standing alignment problem.
A little about me: I am an active 50 year old male in the final year of the Human Movement Master's Program at (ATSU), former Marine, currently Firefighter/Paramedic, Tae Kwon Do Black Belt, current Brazilian Jiu Jitsu practitioner, Hardstyle Kettlebell Instructor, NASM Personal Trainer with specialization in Performance Enhancement and Corrective Exercise, DNS Sport Levels I & II, FMS I & II, Barefoot Mechanics, and just a nerd in general 🙂
New Lease on Movement
After a decade of endurance sports racing it was becoming more difficult to move through life without an incredible amount of day to day pain. All traditional medical remedies were failing including chiropractic care, physiotherapy, prescription drugs. It wasn't just that I could no longer participate in athletic events - it was to a point where I was (1) having difficulty being active with my kids, and, (2) I was considering the very real possibility of having to give up my career as a flight paramedic. I came across foundation about four years ago. After reading the original publications I immediately ordered the DVD and began to feel better in a matter of days within starting the workouts. I now do foundation exercises everyday of my life. EVERYDAY. I move pain free now. I am constantly telling everyone I work with who I see suffering the same muscular imbalances and erroneous muscle recruitment systems I used to suffer from about how foundation can help remedy this. More importantly I can now be the active father my children need. Foundation training has given me a new lease on life.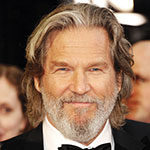 Jeff Bridges, Actor
My back likes to let me know when it's pissed at me. When it does, life can become a bit more challenging. Foundation exercises have been a great addition to my exercise routine. I really notice a change in how I move. My back doesn't just feel better, it feels strong. That is a big deal. These exercises let you move with some real confidence. Everybody with a bad back should do these exercises.
Dr. Joan Vernikos, Former NASA Director of Life Sciences & Author of Sitting Kills, Moving Heals
The human body is designed to thrive against gravity – else we tend to age rapidly and get injured. Foundation Training is the answer to my many years of research on the negative effects of sitting. It is a ticket to discover a more vibrant health life – no matter your age.
Perfect for golf
Foundation Training is absolutely perfect for perfect posture in the golf swing. From set-up to finish, these exercises help with strength and conditioning for the complete game. Even with the bending over for putting. I spend a lot of time on the practice green putting and my back used to ache. But now, my back feels stronger and I have more endurance than before. I feel the positive effects of lengthening my spine which is critical because I have had two herniated disk surgeries and am 66 years old. Thank you guys. This is amazing.
Feeling so good
I had huge back problems. Spinal Stenosis, herniated discs and Spondylosis from years of bad posture and sports injuries. I did yoga for many years but even some of those poses aggravated the situation and made things worse for me. I started Foundation Training and it has made a huge difference. I have no pain at all. My back feels stronger everyday. As a nutrition consultant, I find myself now telling my clients about it. I am hooked! Great program!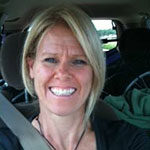 The Answer
Laying in bed one night, I found myself in tears wondering how many good years I really had left to workout the way I was used to, given the lower back pain I have had for so many years. Too, my body was beginning to show signs of breaking down with new joint pain in my knees.
Amazingly, within that same week I "stumbled" upon [Foundation Training]. Eric's story captured me immediately; a student of chiropractic medicine looking to avoid back surgery was totally believable.
I have since practiced the FT exercises faithfully (with amazing results) so that I now have a story to share, giving hope to others. As a certified PT in Fitness and Yoga my next step is to attain a certification in FT.
As it turns out, FT is more than an answer to the question that brought me to tears. It will no doubt be one of the best professional opportunities to cross my path. I can hardly wait to discover where this will take me and see how many people I can help! I am truly grateful 🙂
Tim Brown, D.C. Inventor of Intelliskin Posture Apparel
Eric has created the perfect storm, bringing together evidence-based science and functional training that is second to none. Their approach to building a solid foundation is my prescription for everyone from top athletes in the world to their mothers! Movement is life. Life is movement. And if you are limited in how you move against the constant forces of gravity, it is only a matter of time until you are injured. I know this to be true as I have experienced this roller coaster as a competitive athlete. Not until I retrained my movement patterns did the cycle of injury after injury end. It really is a thing of beauty to see such a brilliant melding of creativity and sports science built into a practical, low-tech program that focuses on posture, core, and fundamental movement patterns designed first and foremost to provide athletes with a solid foundation to apply to their chosen sport. I'll never forget what Derek Fisher said to Eric about why he chose to work with Foundation Training: "I did not hire you to make me a better basketball player; I hired you to make me a better athlete." True, true.
What FT has done for me!
I suffered a L-5 compression fracture 6 months ago and have not been able to find a work out that helps with my back pain until now. I began Foundation Training 3 days ago using your free YouTube video and I have noticed such an incredible difference in how I feel and operate. I feel more mobile, more flexible, and just overall better after using this! Thank you so much! I appreciate you for genuinely caring about the people of this world and what you have implemented to make a difference. I want to become a Foundation Trainer in the future and help to spread this effective solution to people who are in need of it. Thanks again!
-Scott Watson
Severe Low Back Disc Degeneration back to full function
I have been a Chiropractor for over 30 years, specializing in Orthopedics, Rehabilitation and Sports Medicine. I was very hard on my body prior to practice, with many sports injuries, physically demanding jobs, and too much weight lifting (not the best thing for disc health). My second year in practice, I ruptured my L4-5 disc completely. It is 90% degenerated with bone spurs, etc. After retiring the practice, I have been (working even harder than I have ever worked) building a home, and as owner, laborer I did all the heavy, repetitive jobs that no one wanted to do. My back was killing me many times during the 3 years I have been working on every phase of this new home build. I found out about Foundation Training and have been doing them 3 to 5 days a week for the past 4 months and an SO GRATEFUL for Dr. Goodman's expertise, his work and research in this area. My low back is 98% symptom free and I believe these active exercises have been THE best thing I have done for my spinal health in 45 years. I am now 60 + years young, but I move, workout and work on our landscaping like I am in my 20s or 30s! Thanks for Foundation Training as a major part of my health and wellness program.