4500km of Founders
I had been planning a cycling trip down the GDMBT for a couple of years. I am happy to say that my dedication to performing a Founder based routine daily for the year leading up to the trip and then Founders anytime I was off the bike – in the rain, on mountain passes, NM deserts put me in a position where I had literally no spinal/back discomfort at anytime over the 50 days and 4500km of off-road cycling in very remote places. A strong statement coming from a 54 yr old well worn body. I even had a couple of kids imitating me while I was taking a break going thru a reserve in NM. AWESOME BODY OF WORK. It is my go to program for my patients seen daily in my Chiropractic Practice.
Derek Fisher, Professional Basketball Player
I search for the best of the best when it comes to my fitness and conditioning. I have always been in great shape and take pride in maintaining a certain level of fitness, but in the time I have been working with Peter Park and Eric Goodman, I have reached a new level of endurance, stamina, and strength. The program pushes me without exhausting me, conditions me, and has completely changed the way my body moves and feels.
Amazing!
I have had lower back pain for 5 years. Just constant aggravation in the lower back. Also have had numbness in my thumb and two forefingers in my left hand. My lower back pain disappeared after just the first two sessions of learning the movements. I bought the disc set and am currently on my 3rd week of practicing the movements. My hand numbness is 60-70% better and expect that it may very well disappear in 2-3 months. I could not be more sold on your exercises and program. By the way the MRIs indicated that I have a bulging disc in my neck and a herniated disc in my lower back.
Matthew McConaughey, Actor
I thought my lower back would be my Achilles' heel forever. Foundation Training took that thought out of the equation. I feel strong and flexible, and my posture is better than it has ever been. This stuff is just plain good for you.
From chronic pain to 10 min plank
After 20 years working as a stuntman, going to the gym 5-6 times a week I felt like Hercules, but then my back went. Spent 18 months in bed! Now 5 years later I found myself as a chronic back person. I trained as a structural bodyworker and now I work with people with chronic back pain, but can only work 4 hours a day before the pain stops me.
But 5 weeks ago I found Foundation Training, and now my pain is almost gone! I'm back in the gym with new hope, and a job as a personal trainer! Yesterday I did a 10 min plank! How is that possible in just 5 weeks?? What can I say. Foundation Training safed my life! Getting better day by day. Thank you from the bottom of my heart!! From me and my clients!
My hope is one day to come to the states and become a part of the Foundation Training family!
Dominique Vallee, Canadian Snowboard Team, Many World Champs, X-Games and 2006 Olympics
I just wanted to say that I'm really impressed with the foundation training exercises and videos. I've been on the Canadian Snowboard Team for 10 years and competed in many World Champs, X-Games and 2006 Olympics in Half-pipe and snowboard-cross. We've trained with some of the best physical trainers and physios but your short training video make a world of a difference to me. Makes my back and core work at all the right places and feel my hips and lower back stretch as well. Thank you so much for making a difference. I've told countless amount of friends as well about your website and everybody is amazed in what a 18-21min video can do. Keep up the great work and TED conferences.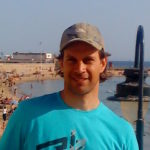 This thing will save and change your life
Long time surfer / kitesurfer / stand up boarder, work out every day, well in my 40s. August 2015, my back went out on me for the first time in my life. Stuck on a sofa for several months, couldn't stand, sit, or even lay down on my back, got drugged up pretty bad by doctors without a clue on how to treat a herniated disc (S1 L5). Worst experience in my life, thought my ocean days were over. Deep inside I knew the solution was in moving the right way, but where I live no-one really knows how. So I kept searching the web until I stumbled upon a surfer's website. His workout were too rough for me - I was still hardly able to walk - but he mentioned Foundation Training on his blog, so I checked it out. Seemed soft enough for me to try, so I did, through the short videos. Initially I was hurting when doing the founder, but my gut feeling was to keep trying. Went on to purchase the videos, did the fundamentals day in day out for a full month. It was like a miracle for me. Slowly but surely, the unbearable hip pain that radiated all the way down to my toes began receding. Couldn't believe it. After a month or so, moved on to Daily Workouts. I found them hard, especially the forward fold, I would have never have dared do something like that just 2 weeks earlier. Kept on going. 6 monts after my back went out, and about 2 months after starting the FT program, I was back in the water. Life saver. Now I know back pain is all about posture. Learn the right postures, stretch and strengthen the posterior chain, and keep doing so forever. And you'll be fine again.
~Surfer from Morocco
Severe Low Back Disc Degeneration back to full function
I have been a Chiropractor for over 30 years, specializing in Orthopedics, Rehabilitation and Sports Medicine. I was very hard on my body prior to practice, with many sports injuries, physically demanding jobs, and too much weight lifting (not the best thing for disc health). My second year in practice, I ruptured my L4-5 disc completely. It is 90% degenerated with bone spurs, etc. After retiring the practice, I have been (working even harder than I have ever worked) building a home, and as owner, laborer I did all the heavy, repetitive jobs that no one wanted to do. My back was killing me many times during the 3 years I have been working on every phase of this new home build. I found out about Foundation Training and have been doing them 3 to 5 days a week for the past 4 months and an SO GRATEFUL for Dr. Goodman's expertise, his work and research in this area. My low back is 98% symptom free and I believe these active exercises have been THE best thing I have done for my spinal health in 45 years. I am now 60 + years young, but I move, workout and work on our landscaping like I am in my 20s or 30s! Thanks for Foundation Training as a major part of my health and wellness program.
Tim Brown, D.C. Inventor of Intelliskin Posture Apparel
Eric has created the perfect storm, bringing together evidence-based science and functional training that is second to none. Their approach to building a solid foundation is my prescription for everyone from top athletes in the world to their mothers! Movement is life. Life is movement. And if you are limited in how you move against the constant forces of gravity, it is only a matter of time until you are injured. I know this to be true as I have experienced this roller coaster as a competitive athlete. Not until I retrained my movement patterns did the cycle of injury after injury end. It really is a thing of beauty to see such a brilliant melding of creativity and sports science built into a practical, low-tech program that focuses on posture, core, and fundamental movement patterns designed first and foremost to provide athletes with a solid foundation to apply to their chosen sport. I'll never forget what Derek Fisher said to Eric about why he chose to work with Foundation Training: "I did not hire you to make me a better basketball player; I hired you to make me a better athlete." True, true.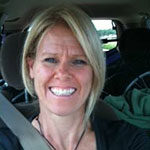 The Answer
Laying in bed one night, I found myself in tears wondering how many good years I really had left to workout the way I was used to, given the lower back pain I have had for so many years. Too, my body was beginning to show signs of breaking down with new joint pain in my knees.
Amazingly, within that same week I "stumbled" upon [Foundation Training]. Eric's story captured me immediately; a student of chiropractic medicine looking to avoid back surgery was totally believable.
I have since practiced the FT exercises faithfully (with amazing results) so that I now have a story to share, giving hope to others. As a certified PT in Fitness and Yoga my next step is to attain a certification in FT.
As it turns out, FT is more than an answer to the question that brought me to tears. It will no doubt be one of the best professional opportunities to cross my path. I can hardly wait to discover where this will take me and see how many people I can help! I am truly grateful 🙂