This is type of training and knowledge is truly invaluable!!
Twenty-four years old and enjoying an active lifestyle with my new husband. A few months later came severe knee pain. Two different orthopedists and a year seeing a physical therapist and still no improvement or answer. X-rays and MRI's were negative. Knee pain turned into hip pain, which led to severe low back pain. The effects of over-compensation and poor bio mechanics had certainly taken effect and I was confused and discouraged, to say the least. Finally, at the age of 29, my chiropractor mentioned Foundation Training. On Christmas Day of 2013 I performed my first Founder and things have only been improving since. I was blessed to be able to incorporate Foundation Training exercises alongside the care of a great physical therapist who had the same understanding of the body. I am about to celebrate my 1 year "Foundation Training Anniversary" and feel stronger than ever before!! Pain is significantly decreased/eliminated, I move with confidence, and am beginning to engage in the activities of life that I have missed for so long.
I am most thankful that Foundation Training has not only allowed for me to get out of pain by strengthening my "true core" and learning proper movement patterns, but has been a source of educating me about the human body. I no longer panic when I feel pain, but am able to more clearly identify the issue and know what exercises will help me to eliminate the pain. This is type of training and knowledge is truly invaluable!! Thank you SO MUCH!!!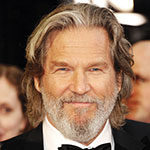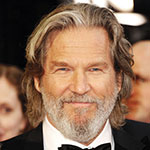 Jeff Bridges, Actor
My back likes to let me know when it's pissed at me. When it does, life can become a bit more challenging. Foundation exercises have been a great addition to my exercise routine. I really notice a change in how I move. My back doesn't just feel better, it feels strong. That is a big deal. These exercises let you move with some real confidence. Everybody with a bad back should do these exercises.
Feeling so good
I had huge back problems. Spinal Stenosis, herniated discs and Spondylosis from years of bad posture and sports injuries. I did yoga for many years but even some of those poses aggravated the situation and made things worse for me. I started Foundation Training and it has made a huge difference. I have no pain at all. My back feels stronger everyday. As a nutrition consultant, I find myself now telling my clients about it. I am hooked! Great program!
Amazing!
I have had lower back pain for 5 years. Just constant aggravation in the lower back. Also have had numbness in my thumb and two forefingers in my left hand. My lower back pain disappeared after just the first two sessions of learning the movements. I bought the disc set and am currently on my 3rd week of practicing the movements. My hand numbness is 60-70% better and expect that it may very well disappear in 2-3 months. I could not be more sold on your exercises and program. By the way the MRIs indicated that I have a bulging disc in my neck and a herniated disc in my lower back.
Perfect for golf
Foundation Training is absolutely perfect for perfect posture in the golf swing. From set-up to finish, these exercises help with strength and conditioning for the complete game. Even with the bending over for putting. I spend a lot of time on the practice green putting and my back used to ache. But now, my back feels stronger and I have more endurance than before. I feel the positive effects of lengthening my spine which is critical because I have had two herniated disk surgeries and am 66 years old. Thank you guys. This is amazing.
Relieve Plantar Fasciitis Pain
First, I must say, I am not one of these 'post everything that happens to me' people. In fact, I avoid it. But I must tell you my story and about the success of the Foundation Exercises on one of the most painful ailments I have ever had—Plantar Fasciitis. For the past 120 days, this extremely painful ailment affected my left heel. My wife asked me once how it felt. I described the intense stabbing pain as, "being hit in the heel every step with a sledge hammer." And worse, when I would let my foot dangle the pain would just continue pulsating. It was awful. Over these 120 days I have taken more Ibuprofen than at any time in my life, went to massage therapy, went to a neuromuscular skeletal therapist D.O., saw a resident M.D. got some drugs [didn't take them], rolled my heel with a tennis ball every night, got a rolling pin and rolled my leg muscles, and then went old school placing my foot in ice water then transferring it to hot water for as long as I could stand it.
I went on vacation where a lot of bike riding, walking, and touring was required. I did not want to go on the vacation because of the pain. After one particularly long bike ride I had to sit down while my wife went shopping, I literally could not stand the pain any more. I was sitting in front of a local Church and prayed a solution would come to me to somehow help relieve the pain. Suddenly, I remembered watching one of your early videos four years ago and had tried the 'hinging' exercise. I was determined when we returned to our condominium I would go online and try the exercise again to relieve the pain.
I studied the promotional video very carefully, got up, took of my shoes, and began. As you would know, and if done correctly, the exercises allow you to feel the entire 'back plane' being stretched. Because I was so tight, I could feel the stretch from my neck to my toes—initially the hinging was quite painful as well but it was a good pain—back plane stretch, fantastic! To cut to the chase, I first did the exercise on Sunday afternoon and again in the evening. By Monday morning I was walking with just a twinge of PF pain. Throughout the day on Monday I continued to do just the basic 'hinging' exercise. It is now Tuesday evening and I am walking completely pain free for the first time in four months. I am not sure others will have my same success. But I can say this, if you are reading this post and are suffering from Plantar Fasciitis give Foundation Training a try. You have nothing to lose and everything to gain.
-Jim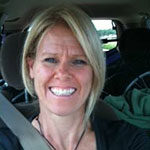 The Answer
Laying in bed one night, I found myself in tears wondering how many good years I really had left to workout the way I was used to, given the lower back pain I have had for so many years. Too, my body was beginning to show signs of breaking down with new joint pain in my knees.
Amazingly, within that same week I "stumbled" upon [Foundation Training]. Eric's story captured me immediately; a student of chiropractic medicine looking to avoid back surgery was totally believable.
I have since practiced the FT exercises faithfully (with amazing results) so that I now have a story to share, giving hope to others. As a certified PT in Fitness and Yoga my next step is to attain a certification in FT.
As it turns out, FT is more than an answer to the question that brought me to tears. It will no doubt be one of the best professional opportunities to cross my path. I can hardly wait to discover where this will take me and see how many people I can help! I am truly grateful 🙂
Derek Fisher, Professional Basketball Player
I search for the best of the best when it comes to my fitness and conditioning. I have always been in great shape and take pride in maintaining a certain level of fitness, but in the time I have been working with Peter Park and Eric Goodman, I have reached a new level of endurance, stamina, and strength. The program pushes me without exhausting me, conditions me, and has completely changed the way my body moves and feels.
Lucas Euser, Professional Cyclist
[Foundation Training] was the keystone to my recovery… it gave me my career back. The Foundation exercises rapidly increased my strength, flexibility, coordination, and balance quicker than I ever could have imagined… I went from having a hard time walking up and down stairs to competing in the Amgen Tour of California in May of 2010... I was not only able to meet my goal of finishing the 7 day, 812 mile race but I was also able to finish inside the top 20 and be highly competitive day in and day out. Since, I have taken these exercises to heart and put them into my training regime year round. They helped get me back to racing competitively as well as cured other imbalances I had developed after years of racing my bike and neglecting my core strength. I encourage everyone to have the open mind I did when seeking help for my injury. Follow that path and a better, healthier lifestyle is right around the corner.
Happy
I heard a pop in my groin after shooting a goal in a college water polo match in 1977. 35 years of low back pain and two weeks before my wedding last year I had a laminectomy. I had given up some sports and desperately hung on to others. While x country skiing in Central Wisconsin, my buddy says "you have to check out Foundation Training." I now enjoy work and play like a child. For the first time in years I can put my pants on pain free. How good is that.