As the human capacity for performance moves forward, we require an equal measure of increased physical sustainability. Foundation Training is an accessory tool like no other, providing both an advantage over your opponent and an effective mechanism for injury prevention.
Foundation Training provides athletes increased…
Performance
Working smarter, not just harder, by priming movement patterns that maximize the utilization of the most efficient muscles with a comprehensive focus on concentric, eccentric, and isometric training of those muscles.
Longevity
Stop adjusting for poor movement patterns and change them. Avoid breakdown by setting your body up for conditioned responses that create durability rather than compensation.
Recovery with purpose
Establish a focused recovery plan that improves breathing capacity and body awareness, while sustaining the movement patterns that are giving you an edge by learning how to implement them into your daily life.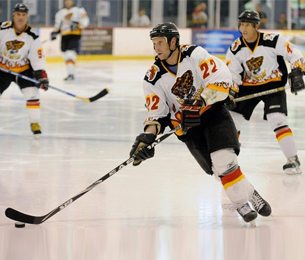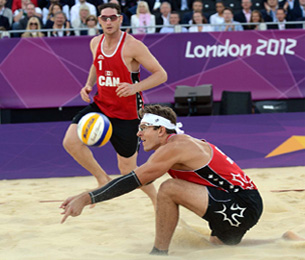 Take Control Of Your Posture
Everything we do is either building us up or breaking us down. This becomes a lot more apparent with decades of ingrained patterns and habits. Foundation Training is a unique combination of prehab and rehab, meaning it both prevents and helps treat pain and injuries.
Foundation Training works with all bodies to…
Counteract the daily grind
Phones, computers, and commuting have created postures and patterns that lead to degeneration. Learn how to position yourself and move in a way to counterbalance what is destructive, making modern conveniences a tool rather than a threat./p>
Participate in life without pain
Don't buy in to the idea that getting older means falling apart and/or giving up what you enjoy doing. Your body is always adapting, ready and willing to change if you offer it the right input. Lifting heavy things, be it tree branches, groceries, or children, should be moments in your day when you feel strong and capable. Exercise should be a pleasure with your focus on exploring rather than avoiding.
Empower yourself
Find out how your body is designed to feel. Pain medications only cover symptoms temporarily. Nagging injuries don't fix themselves. Take control of your health with exercises that can be done anywhere, without any equipment, and directly applicable to your daily life.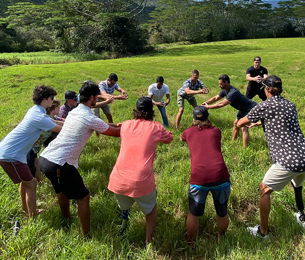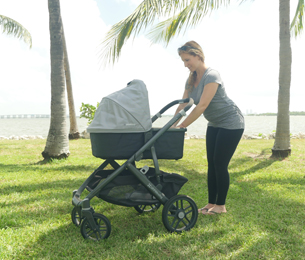 Make a difference, not just a living. Clients and patients are hungry for guidance in a world filled with assorted and contradictory options for pain management. Foundation Training provides an innovative approach of efficient assessments and treatment of movement patterns.
A Foundation Training Certification improves your capacity to…
Walk the walk
You cannot lead anyone farther than you have been yourself. Your movement patterns when you treat expose your own strengths and weaknesses. Finish a long day of work feeling pain free and having demonstrated how to stay that way.
Provide an innovative and holistic approach
Individuals want to be treated as a whole person, not a symptom. They want results that last longer than a session. Became the practitioner with the results everyone is talking about.
Expand your qualifications
The Foundation Training Instructor Certification Program is comprehensive and multidisciplinary. The principles can be integrated into your practice or used as a stand-alone training.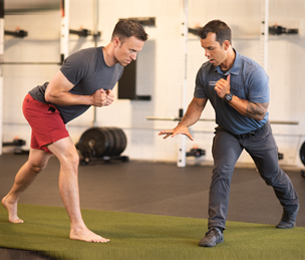 Give Your Crew An Advantage
Investing in your team means investing in your company. The physical toll of work, whether sitting at a desk or the demands of firefighting, impacts the success of an organization. Foundation Training is an integrative way to improve and maintain the health of your staff.
Foundation Training's Corporate Programs offers an opportunity to…
Promote of culture of health
If we feel better, we work better. Prevention tactics that are understood and easily integrated into the workplace create a culture of proactive choices. Help your staff perform at their highest level.
Protect your investment
Prolong the duration of your employees' careers. Pain and injury cost not only money but time and motivation. Provide health residuals of increased quality of life after work to increase value of the time put in during work.
Be on the edge of innovation
Stay one step ahead in employee health. Provide the resources to change before pain or injury demands it. Integrate a model that makes back pain an issue of last year, not next year.