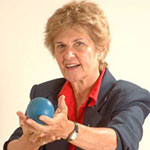 Dr. Joan Vernikos, Former NASA Director of Life Sciences & Author of Sitting Kills, Moving Heals
The human body is designed to thrive against gravity – else we tend to age rapidly and get injured. Foundation Training is the answer to my many years of research on the negative effects of sitting. It is a ticket to discover a more vibrant health life – no matter your age.
Terry Schroeder, D.C., Head Coach, USA Olympic Water Polo Team
Dr. Eric Goodman worked as the Strength coach for our USA Olympic Water Polo team from December 2007 to July 2008 leading to the Beijing Olympic Games. All of these athletes are world-class and they felt that Eric did an exceptional job of keeping them injury free while performing at a very high level through some extremely tough months of training. In my opinion, this program was very critical to our success in Beijing. The team exceeded everyone's expectations and became one of the great stories of the Olympics by winning the silver medal. We stayed healthy and performed at a high level and Dr. Goodman deserves a good deal of credit.
Daniel Kalish, D.C., Founder, The Kalish Institute
Using the hips to hinge, paying special attention to the head/neck relationship, developing the core strength of the posterior chain vs. limb strength or ab strength I'd heard all this before, thirty years before and have had decades of personal experience with the various systems out there that attempt to focus on these concepts. So I put the book down, ignored the DVD and didn't try Foundation Training. (Hint, this was a mistake, don't do this.) Fortunately I was offered a couple of sessions with a Foundation Training expert trained by Dr. Goodman to learn about the work directly and I grudgingly went along with it just to check out what the buzz was around Foundation Training. Literally two minutes into the exercises I realized something special was going on here. Dr. Goodman has taken a very well-worn path and blazed a completely new trail which is impossible to appreciate or understand until you get your first two minutes of Foundation Training and the light bulb goes on. Foundation Training is like powerlifting or Olympic weight training for your deep postural muscles. As we sit a lot, collapsed, and work on computers these deep postural muscles degrade and weaken to the point they can no longer function and hold us up. Even the "fit" among us, professional athletes, tend toward developing poor movement patterns from the years of sitting we all do that then translate into their sport whether it be basketball or cycling. Breaking these postural movement patterns is virtually impossible using most all of the existing systems. Yoga increases flexibility and strength, weight training increases muscle strength, the Alexander Technique and Feldenkrais make us aware of poor movement patterns, but Dr. Goodman has developed the unthinkable – one single set of exercises that quickly, almost miraculously create profound muscle strength and flexibility at the same time in just the areas we are weakest and tightest from our modern lifestyle habits.
Amazing!
I have had lower back pain for 5 years. Just constant aggravation in the lower back. Also have had numbness in my thumb and two forefingers in my left hand. My lower back pain disappeared after just the first two sessions of learning the movements. I bought the disc set and am currently on my 3rd week of practicing the movements. My hand numbness is 60-70% better and expect that it may very well disappear in 2-3 months. I could not be more sold on your exercises and program. By the way the MRIs indicated that I have a bulging disc in my neck and a herniated disc in my lower back.
Thank you Foundation Training
I have suffered from chronic back pain for over 20 years until I discovered Foundation Training.
Coming from a very physically demanding Military unit I returned to civilian life barely being able to put on my shoes in the morning because of the lack of flexibility and pain. I was able to maintain an active lifestyle through stretching and even some "as seen on TV" gimmicks which had some benefits, but seemed to only be temporary relief. I was even desperate enough to buy a $5000 hot tub which is very nice, but is far from the answer to back pain.
I have been determined to continue an active lifestyle and continue my career in Law Enforcement, but I began to lose time at work and about twice a year my back would "go out" and I would be completely immobilized for a week or two. Long hours of sitting in a car with duty gear pushing against my lower back and walking with the off balance heavy gear hanging from my hips had completely taken its toll and I was beginning to wonder if a medical retirement or back surgery was the only option.
I discovered Foundation Training from a fellow student on a work trip several months ago and I have been practicing religiously. It has completely turned things around for me and I expect to continue to improve and live my active lifestyle and enjoy my career indefinitely.
Relieve Plantar Fasciitis Pain
First, I must say, I am not one of these 'post everything that happens to me' people. In fact, I avoid it. But I must tell you my story and about the success of the Foundation Exercises on one of the most painful ailments I have ever had—Plantar Fasciitis. For the past 120 days, this extremely painful ailment affected my left heel. My wife asked me once how it felt. I described the intense stabbing pain as, "being hit in the heel every step with a sledge hammer." And worse, when I would let my foot dangle the pain would just continue pulsating. It was awful. Over these 120 days I have taken more Ibuprofen than at any time in my life, went to massage therapy, went to a neuromuscular skeletal therapist D.O., saw a resident M.D. got some drugs [didn't take them], rolled my heel with a tennis ball every night, got a rolling pin and rolled my leg muscles, and then went old school placing my foot in ice water then transferring it to hot water for as long as I could stand it.
I went on vacation where a lot of bike riding, walking, and touring was required. I did not want to go on the vacation because of the pain. After one particularly long bike ride I had to sit down while my wife went shopping, I literally could not stand the pain any more. I was sitting in front of a local Church and prayed a solution would come to me to somehow help relieve the pain. Suddenly, I remembered watching one of your early videos four years ago and had tried the 'hinging' exercise. I was determined when we returned to our condominium I would go online and try the exercise again to relieve the pain.
I studied the promotional video very carefully, got up, took of my shoes, and began. As you would know, and if done correctly, the exercises allow you to feel the entire 'back plane' being stretched. Because I was so tight, I could feel the stretch from my neck to my toes—initially the hinging was quite painful as well but it was a good pain—back plane stretch, fantastic! To cut to the chase, I first did the exercise on Sunday afternoon and again in the evening. By Monday morning I was walking with just a twinge of PF pain. Throughout the day on Monday I continued to do just the basic 'hinging' exercise. It is now Tuesday evening and I am walking completely pain free for the first time in four months. I am not sure others will have my same success. But I can say this, if you are reading this post and are suffering from Plantar Fasciitis give Foundation Training a try. You have nothing to lose and everything to gain.
-Jim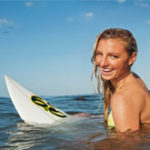 Lakey Peterson, Women's Surfing Champion
Practicing Foundation Training for the past 4 years has been one of the most critical decisions of my surfing career. I had recurring lower back problems when I was a bit younger, but since starting Foundation Training I have felt constant improvement with little to no pain whatsoever. My flexibility and stability are both the best they have ever been. As my career is growing and I am now surfing on the World Tour, I can easily tell you that Foundation Training is a huge part of my success as a surfer. It helps me continue to become the best athlete I can be.
Incredible Healing
18 month ago, I asked my therapist if there was any new program to "cure" my back problems. I knew she had a very bad back and she said she had "cured" her back problems with Foundation Training. I asked if she meant "cured", or just better. She replied is was "cured"... I went home and started the course and in 5 weeks my back pain went away (including spasms). In 7 weeks my knee pain went away, and in 9 weeks my neck was considerably better. Now we are recommending that golfers try this wonderful posterior chain builder. It reactivates the glutes which are the foundation for ball striking. The other obvious benefit is looser hamstrings for flexibility and an increased shoulder turn. I wish this program had been around 30 years ago.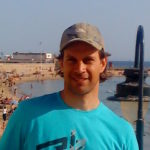 This thing will save and change your life
Long time surfer / kitesurfer / stand up boarder, work out every day, well in my 40s. August 2015, my back went out on me for the first time in my life. Stuck on a sofa for several months, couldn't stand, sit, or even lay down on my back, got drugged up pretty bad by doctors without a clue on how to treat a herniated disc (S1 L5). Worst experience in my life, thought my ocean days were over. Deep inside I knew the solution was in moving the right way, but where I live no-one really knows how. So I kept searching the web until I stumbled upon a surfer's website. His workout were too rough for me - I was still hardly able to walk - but he mentioned Foundation Training on his blog, so I checked it out. Seemed soft enough for me to try, so I did, through the short videos. Initially I was hurting when doing the founder, but my gut feeling was to keep trying. Went on to purchase the videos, did the fundamentals day in day out for a full month. It was like a miracle for me. Slowly but surely, the unbearable hip pain that radiated all the way down to my toes began receding. Couldn't believe it. After a month or so, moved on to Daily Workouts. I found them hard, especially the forward fold, I would have never have dared do something like that just 2 weeks earlier. Kept on going. 6 monts after my back went out, and about 2 months after starting the FT program, I was back in the water. Life saver. Now I know back pain is all about posture. Learn the right postures, stretch and strengthen the posterior chain, and keep doing so forever. And you'll be fine again.
~Surfer from Morocco
Matthew McConaughey, Actor
I thought my lower back would be my Achilles' heel forever. Foundation Training took that thought out of the equation. I feel strong and flexible, and my posture is better than it has ever been. This stuff is just plain good for you.