Incredible Healing
18 month ago, I asked my therapist if there was any new program to "cure" my back problems. I knew she had a very bad back and she said she had "cured" her back problems with Foundation Training. I asked if she meant "cured", or just better. She replied is was "cured"... I went home and started the course and in 5 weeks my back pain went away (including spasms). In 7 weeks my knee pain went away, and in 9 weeks my neck was considerably better. Now we are recommending that golfers try this wonderful posterior chain builder. It reactivates the glutes which are the foundation for ball striking. The other obvious benefit is looser hamstrings for flexibility and an increased shoulder turn. I wish this program had been around 30 years ago.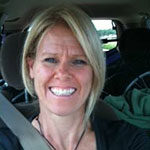 The Answer
Laying in bed one night, I found myself in tears wondering how many good years I really had left to workout the way I was used to, given the lower back pain I have had for so many years. Too, my body was beginning to show signs of breaking down with new joint pain in my knees.
Amazingly, within that same week I "stumbled" upon [Foundation Training]. Eric's story captured me immediately; a student of chiropractic medicine looking to avoid back surgery was totally believable.
I have since practiced the FT exercises faithfully (with amazing results) so that I now have a story to share, giving hope to others. As a certified PT in Fitness and Yoga my next step is to attain a certification in FT.
As it turns out, FT is more than an answer to the question that brought me to tears. It will no doubt be one of the best professional opportunities to cross my path. I can hardly wait to discover where this will take me and see how many people I can help! I am truly grateful 🙂
Feeling so good
I had huge back problems. Spinal Stenosis, herniated discs and Spondylosis from years of bad posture and sports injuries. I did yoga for many years but even some of those poses aggravated the situation and made things worse for me. I started Foundation Training and it has made a huge difference. I have no pain at all. My back feels stronger everyday. As a nutrition consultant, I find myself now telling my clients about it. I am hooked! Great program!
Derek Fisher, Professional Basketball Player
I search for the best of the best when it comes to my fitness and conditioning. I have always been in great shape and take pride in maintaining a certain level of fitness, but in the time I have been working with Peter Park and Eric Goodman, I have reached a new level of endurance, stamina, and strength. The program pushes me without exhausting me, conditions me, and has completely changed the way my body moves and feels.
Dominique Vallee, Canadian Snowboard Team, Many World Champs, X-Games and 2006 Olympics
I just wanted to say that I'm really impressed with the foundation training exercises and videos. I've been on the Canadian Snowboard Team for 10 years and competed in many World Champs, X-Games and 2006 Olympics in Half-pipe and snowboard-cross. We've trained with some of the best physical trainers and physios but your short training video make a world of a difference to me. Makes my back and core work at all the right places and feel my hips and lower back stretch as well. Thank you so much for making a difference. I've told countless amount of friends as well about your website and everybody is amazed in what a 18-21min video can do. Keep up the great work and TED conferences.
Happy
I heard a pop in my groin after shooting a goal in a college water polo match in 1977. 35 years of low back pain and two weeks before my wedding last year I had a laminectomy. I had given up some sports and desperately hung on to others. While x country skiing in Central Wisconsin, my buddy says "you have to check out Foundation Training." I now enjoy work and play like a child. For the first time in years I can put my pants on pain free. How good is that.
Thank you Foundation Training
I have suffered from chronic back pain for over 20 years until I discovered Foundation Training.
Coming from a very physically demanding Military unit I returned to civilian life barely being able to put on my shoes in the morning because of the lack of flexibility and pain. I was able to maintain an active lifestyle through stretching and even some "as seen on TV" gimmicks which had some benefits, but seemed to only be temporary relief. I was even desperate enough to buy a $5000 hot tub which is very nice, but is far from the answer to back pain.
I have been determined to continue an active lifestyle and continue my career in Law Enforcement, but I began to lose time at work and about twice a year my back would "go out" and I would be completely immobilized for a week or two. Long hours of sitting in a car with duty gear pushing against my lower back and walking with the off balance heavy gear hanging from my hips had completely taken its toll and I was beginning to wonder if a medical retirement or back surgery was the only option.
I discovered Foundation Training from a fellow student on a work trip several months ago and I have been practicing religiously. It has completely turned things around for me and I expect to continue to improve and live my active lifestyle and enjoy my career indefinitely.
My back and hip pain is now a choice
I hurt my back many years ago by lifting things that were too heavy for me but managed to keep out of pain most of the time through my yoga practice. However after a fairly disastrous hysterectomy in 2015 my back became much weaker through lack of use and then when I started using it again I sat up in bed one morning in Jan 2016 and felt it go completely in the same place as the old injury. I was floored with the pain of what I suspected was herniated disc and couldn't move at first and then only with severe shooting pain down my right leg and particularly in, through and under my right hip joint. I struggled through the year with osteopathy and pain killers but as I teach yoga and play golf I knew I needed to know what was wrong and why it wouldn't heal this time. I finally had a mri scan in September which showed the disc bulging on the right handside. 'Likely to be an ongoing problem' the doctor said. I took this as a personal challenge! Having listening to a book review by Brian Johnson of True to Form and watching Eric's TED talk I bought the FT Connect programme a week before Christmas 2016. I followed it religiously and within 5 days started to feel muscles that had been long forgotten whilst protecting the damaged disc start firing and providing support once more. I couldn't believe it felt so different, so much better than it had for so long. All the training information made perfect sense and I felt empowered to make the right moves to heal myself from within. I have adapted my personal yoga practice to incorporate this. On those few days that I have not fully committed to the workout I noticed a twinge here and there returning. This is why I say that my back and hip pain is now a choice. If I do the exercises everyday I feel great and if I don't it comes back. My choice. Simple!
I have signed up for the training in Florida, as I feel just about everyone could benefit mind and body from holding their own body in this way. Yes this goes well beyond the physical I think expanding the diaphragm in this way improves wellbeing and happiness too.
Bryan Peterson, Professional Baseball Player
Foundation serves as the backbone of not only my workouts but also my lifestyle. At first I thought that it would just make me a better athlete, but after nearly 3 years under my belt, it has done so much more. It just makes you a better functioning human being. I like it so much that everyone around me knows how much I like it because I talk about it all the time. Baseball players sit on airplanes and busses and in dugouts. We have actions that are always one direction. Our backs are a mess, our hips are screwed up and foundation helps to right all those wrongs. Everyone I come into contact with has some issue and I get to share with them the gift of foundation. I know its worked in my life and in my friends life – and I always get a kick when someone I've never talked to about it comes up to me and says "Hey, what's this I'm hearing about your funny workout you do, can you show me?"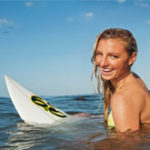 Lakey Peterson, Women's Surfing Champion
Practicing Foundation Training for the past 4 years has been one of the most critical decisions of my surfing career. I had recurring lower back problems when I was a bit younger, but since starting Foundation Training I have felt constant improvement with little to no pain whatsoever. My flexibility and stability are both the best they have ever been. As my career is growing and I am now surfing on the World Tour, I can easily tell you that Foundation Training is a huge part of my success as a surfer. It helps me continue to become the best athlete I can be.