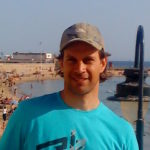 This thing will save and change your life
Long time surfer / kitesurfer / stand up boarder, work out every day, well in my 40s. August 2015, my back went out on me for the first time in my life. Stuck on a sofa for several months, couldn't stand, sit, or even lay down on my back, got drugged up pretty bad by doctors without a clue on how to treat a herniated disc (S1 L5). Worst experience in my life, thought my ocean days were over. Deep inside I knew the solution was in moving the right way, but where I live no-one really knows how. So I kept searching the web until I stumbled upon a surfer's website. His workout were too rough for me - I was still hardly able to walk - but he mentioned Foundation Training on his blog, so I checked it out. Seemed soft enough for me to try, so I did, through the short videos. Initially I was hurting when doing the founder, but my gut feeling was to keep trying. Went on to purchase the videos, did the fundamentals day in day out for a full month. It was like a miracle for me. Slowly but surely, the unbearable hip pain that radiated all the way down to my toes began receding. Couldn't believe it. After a month or so, moved on to Daily Workouts. I found them hard, especially the forward fold, I would have never have dared do something like that just 2 weeks earlier. Kept on going. 6 monts after my back went out, and about 2 months after starting the FT program, I was back in the water. Life saver. Now I know back pain is all about posture. Learn the right postures, stretch and strengthen the posterior chain, and keep doing so forever. And you'll be fine again.
~Surfer from Morocco
4500km of Founders
I had been planning a cycling trip down the GDMBT for a couple of years. I am happy to say that my dedication to performing a Founder based routine daily for the year leading up to the trip and then Founders anytime I was off the bike – in the rain, on mountain passes, NM deserts put me in a position where I had literally no spinal/back discomfort at anytime over the 50 days and 4500km of off-road cycling in very remote places. A strong statement coming from a 54 yr old well worn body. I even had a couple of kids imitating me while I was taking a break going thru a reserve in NM. AWESOME BODY OF WORK. It is my go to program for my patients seen daily in my Chiropractic Practice.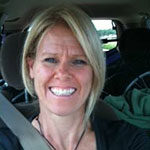 The Answer
Laying in bed one night, I found myself in tears wondering how many good years I really had left to workout the way I was used to, given the lower back pain I have had for so many years. Too, my body was beginning to show signs of breaking down with new joint pain in my knees.
Amazingly, within that same week I "stumbled" upon [Foundation Training]. Eric's story captured me immediately; a student of chiropractic medicine looking to avoid back surgery was totally believable.
I have since practiced the FT exercises faithfully (with amazing results) so that I now have a story to share, giving hope to others. As a certified PT in Fitness and Yoga my next step is to attain a certification in FT.
As it turns out, FT is more than an answer to the question that brought me to tears. It will no doubt be one of the best professional opportunities to cross my path. I can hardly wait to discover where this will take me and see how many people I can help! I am truly grateful 🙂
This is type of training and knowledge is truly invaluable!!
Twenty-four years old and enjoying an active lifestyle with my new husband. A few months later came severe knee pain. Two different orthopedists and a year seeing a physical therapist and still no improvement or answer. X-rays and MRI's were negative. Knee pain turned into hip pain, which led to severe low back pain. The effects of over-compensation and poor bio mechanics had certainly taken effect and I was confused and discouraged, to say the least. Finally, at the age of 29, my chiropractor mentioned Foundation Training. On Christmas Day of 2013 I performed my first Founder and things have only been improving since. I was blessed to be able to incorporate Foundation Training exercises alongside the care of a great physical therapist who had the same understanding of the body. I am about to celebrate my 1 year "Foundation Training Anniversary" and feel stronger than ever before!! Pain is significantly decreased/eliminated, I move with confidence, and am beginning to engage in the activities of life that I have missed for so long.
I am most thankful that Foundation Training has not only allowed for me to get out of pain by strengthening my "true core" and learning proper movement patterns, but has been a source of educating me about the human body. I no longer panic when I feel pain, but am able to more clearly identify the issue and know what exercises will help me to eliminate the pain. This is type of training and knowledge is truly invaluable!! Thank you SO MUCH!!!
New Lease on Movement
After a decade of endurance sports racing it was becoming more difficult to move through life without an incredible amount of day to day pain. All traditional medical remedies were failing including chiropractic care, physiotherapy, prescription drugs. It wasn't just that I could no longer participate in athletic events - it was to a point where I was (1) having difficulty being active with my kids, and, (2) I was considering the very real possibility of having to give up my career as a flight paramedic. I came across foundation about four years ago. After reading the original publications I immediately ordered the DVD and began to feel better in a matter of days within starting the workouts. I now do foundation exercises everyday of my life. EVERYDAY. I move pain free now. I am constantly telling everyone I work with who I see suffering the same muscular imbalances and erroneous muscle recruitment systems I used to suffer from about how foundation can help remedy this. More importantly I can now be the active father my children need. Foundation training has given me a new lease on life.
Lucas Euser, Professional Cyclist
[Foundation Training] was the keystone to my recovery… it gave me my career back. The Foundation exercises rapidly increased my strength, flexibility, coordination, and balance quicker than I ever could have imagined… I went from having a hard time walking up and down stairs to competing in the Amgen Tour of California in May of 2010... I was not only able to meet my goal of finishing the 7 day, 812 mile race but I was also able to finish inside the top 20 and be highly competitive day in and day out. Since, I have taken these exercises to heart and put them into my training regime year round. They helped get me back to racing competitively as well as cured other imbalances I had developed after years of racing my bike and neglecting my core strength. I encourage everyone to have the open mind I did when seeking help for my injury. Follow that path and a better, healthier lifestyle is right around the corner.
My Updated Testimony
I have written to you all before about how Foundation Training has helped me but I keep getting better so I wanted to give you an update. I got the MRI that diagnosed my 9mm herniated disk between L4-L5 and the 3mm herniated disk between L3-L4 that is torn in May of 2013 and was promptly told I needed a multi level lumbar fusion. I was 27 years old looking at losing my job as an RN after only working for one year. I did not feel that surgery was the right choice for me since I had all sensation and motor control. I found a wonderful chiropractor that wasn't afraid to work with me and he told me surgery was not my only option. I was there a lot but he helped me I was able to keep working. I read about Foundation Training in The Wellness Journal in August 2013 and proceeded to go for it after my chiropractor said that the exercises looked great. It got me out of pain quickly and helped me re-learn how to move the way I was always meant to. The exercises braced me for 2 car accidents I experienced in 2014 and helped me recover quickly. I share Foundation Training with anyone I meet who say they have back pain or ask me how my back is doing, I do the Founder exercise while in the Nursing station and have many of my coworkers ask about it so I go through that move with them too. This experience has opened my eyes to the sadly common problem of back pain and I want to give back so I am planning the attend one of the certifications in the Spring of 2015! I have gone from doing a 2 hour FT workout almost everyday in the beginning to about 20 minutes a few times a week because I have so little pain and because I know Foundation Training has truly changed the way my body moves at all times so it is like my whole day is FT exercises. Bending to get dinner out of the oven, picking up my friends kids, sitting at my desk, dressing/ turning patients, walking, hiking, and picking up heavy stuff looks very different now. I use the strong muscles that your program has reconnected me to for my movement and that has gotten out of some serious pain. Thank you so much!
Severe Low Back Disc Degeneration back to full function
I have been a Chiropractor for over 30 years, specializing in Orthopedics, Rehabilitation and Sports Medicine. I was very hard on my body prior to practice, with many sports injuries, physically demanding jobs, and too much weight lifting (not the best thing for disc health). My second year in practice, I ruptured my L4-5 disc completely. It is 90% degenerated with bone spurs, etc. After retiring the practice, I have been (working even harder than I have ever worked) building a home, and as owner, laborer I did all the heavy, repetitive jobs that no one wanted to do. My back was killing me many times during the 3 years I have been working on every phase of this new home build. I found out about Foundation Training and have been doing them 3 to 5 days a week for the past 4 months and an SO GRATEFUL for Dr. Goodman's expertise, his work and research in this area. My low back is 98% symptom free and I believe these active exercises have been THE best thing I have done for my spinal health in 45 years. I am now 60 + years young, but I move, workout and work on our landscaping like I am in my 20s or 30s! Thanks for Foundation Training as a major part of my health and wellness program.
Relieve Plantar Fasciitis Pain
First, I must say, I am not one of these 'post everything that happens to me' people. In fact, I avoid it. But I must tell you my story and about the success of the Foundation Exercises on one of the most painful ailments I have ever had—Plantar Fasciitis. For the past 120 days, this extremely painful ailment affected my left heel. My wife asked me once how it felt. I described the intense stabbing pain as, "being hit in the heel every step with a sledge hammer." And worse, when I would let my foot dangle the pain would just continue pulsating. It was awful. Over these 120 days I have taken more Ibuprofen than at any time in my life, went to massage therapy, went to a neuromuscular skeletal therapist D.O., saw a resident M.D. got some drugs [didn't take them], rolled my heel with a tennis ball every night, got a rolling pin and rolled my leg muscles, and then went old school placing my foot in ice water then transferring it to hot water for as long as I could stand it.
I went on vacation where a lot of bike riding, walking, and touring was required. I did not want to go on the vacation because of the pain. After one particularly long bike ride I had to sit down while my wife went shopping, I literally could not stand the pain any more. I was sitting in front of a local Church and prayed a solution would come to me to somehow help relieve the pain. Suddenly, I remembered watching one of your early videos four years ago and had tried the 'hinging' exercise. I was determined when we returned to our condominium I would go online and try the exercise again to relieve the pain.
I studied the promotional video very carefully, got up, took of my shoes, and began. As you would know, and if done correctly, the exercises allow you to feel the entire 'back plane' being stretched. Because I was so tight, I could feel the stretch from my neck to my toes—initially the hinging was quite painful as well but it was a good pain—back plane stretch, fantastic! To cut to the chase, I first did the exercise on Sunday afternoon and again in the evening. By Monday morning I was walking with just a twinge of PF pain. Throughout the day on Monday I continued to do just the basic 'hinging' exercise. It is now Tuesday evening and I am walking completely pain free for the first time in four months. I am not sure others will have my same success. But I can say this, if you are reading this post and are suffering from Plantar Fasciitis give Foundation Training a try. You have nothing to lose and everything to gain.
-Jim
The Future of Human Movement
As a motocross racer, Foundation Training has allowed me to move more efficiently and effectively on my motorbike. The Foundation Training movements will increase the longevity of my career because they are great for prevention and treatment of many injuries (not just back injuries). On top of that, they will improve my performance because I will be better able to create power using my posterior chain. After reading the book and watching the new DVD, I believe so strongly in the principles of Foundation Training that I just had to express my gratitude through this testimonial.