Joseph Mercola, Health and wellness thought leader & New York Times Best Selling author
I believe Foundation Training may offer the best of all worlds in terms of building a strong core, eliminating back pain, and promoting optimal health that goes beyond fitness.
From chronic pain to 10 min plank
After 20 years working as a stuntman, going to the gym 5-6 times a week I felt like Hercules, but then my back went. Spent 18 months in bed! Now 5 years later I found myself as a chronic back person. I trained as a structural bodyworker and now I work with people with chronic back pain, but can only work 4 hours a day before the pain stops me.
But 5 weeks ago I found Foundation Training, and now my pain is almost gone! I'm back in the gym with new hope, and a job as a personal trainer! Yesterday I did a 10 min plank! How is that possible in just 5 weeks?? What can I say. Foundation Training safed my life! Getting better day by day. Thank you from the bottom of my heart!! From me and my clients!
My hope is one day to come to the states and become a part of the Foundation Training family!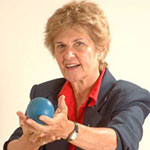 Dr. Joan Vernikos, Former NASA Director of Life Sciences & Author of Sitting Kills, Moving Heals
The human body is designed to thrive against gravity – else we tend to age rapidly and get injured. Foundation Training is the answer to my many years of research on the negative effects of sitting. It is a ticket to discover a more vibrant health life – no matter your age.
Feeling so good
I had huge back problems. Spinal Stenosis, herniated discs and Spondylosis from years of bad posture and sports injuries. I did yoga for many years but even some of those poses aggravated the situation and made things worse for me. I started Foundation Training and it has made a huge difference. I have no pain at all. My back feels stronger everyday. As a nutrition consultant, I find myself now telling my clients about it. I am hooked! Great program!
The Future of Human Movement
As a motocross racer, Foundation Training has allowed me to move more efficiently and effectively on my motorbike. The Foundation Training movements will increase the longevity of my career because they are great for prevention and treatment of many injuries (not just back injuries). On top of that, they will improve my performance because I will be better able to create power using my posterior chain. After reading the book and watching the new DVD, I believe so strongly in the principles of Foundation Training that I just had to express my gratitude through this testimonial.
Matthew McConaughey, Actor
I thought my lower back would be my Achilles' heel forever. Foundation Training took that thought out of the equation. I feel strong and flexible, and my posture is better than it has ever been. This stuff is just plain good for you.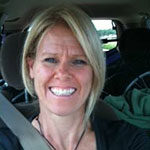 The Answer
Laying in bed one night, I found myself in tears wondering how many good years I really had left to workout the way I was used to, given the lower back pain I have had for so many years. Too, my body was beginning to show signs of breaking down with new joint pain in my knees.
Amazingly, within that same week I "stumbled" upon [Foundation Training]. Eric's story captured me immediately; a student of chiropractic medicine looking to avoid back surgery was totally believable.
I have since practiced the FT exercises faithfully (with amazing results) so that I now have a story to share, giving hope to others. As a certified PT in Fitness and Yoga my next step is to attain a certification in FT.
As it turns out, FT is more than an answer to the question that brought me to tears. It will no doubt be one of the best professional opportunities to cross my path. I can hardly wait to discover where this will take me and see how many people I can help! I am truly grateful 🙂
This is type of training and knowledge is truly invaluable!!
Twenty-four years old and enjoying an active lifestyle with my new husband. A few months later came severe knee pain. Two different orthopedists and a year seeing a physical therapist and still no improvement or answer. X-rays and MRI's were negative. Knee pain turned into hip pain, which led to severe low back pain. The effects of over-compensation and poor bio mechanics had certainly taken effect and I was confused and discouraged, to say the least. Finally, at the age of 29, my chiropractor mentioned Foundation Training. On Christmas Day of 2013 I performed my first Founder and things have only been improving since. I was blessed to be able to incorporate Foundation Training exercises alongside the care of a great physical therapist who had the same understanding of the body. I am about to celebrate my 1 year "Foundation Training Anniversary" and feel stronger than ever before!! Pain is significantly decreased/eliminated, I move with confidence, and am beginning to engage in the activities of life that I have missed for so long.
I am most thankful that Foundation Training has not only allowed for me to get out of pain by strengthening my "true core" and learning proper movement patterns, but has been a source of educating me about the human body. I no longer panic when I feel pain, but am able to more clearly identify the issue and know what exercises will help me to eliminate the pain. This is type of training and knowledge is truly invaluable!! Thank you SO MUCH!!!
So much gratitude…
I'm a former competitive / pro-athlete now in an office job with all of the aches and pains that came with both. I have been doing Foundation Training for about a year now.
A sincere thank you to you for the best workout I've ever found. The descriptions of what one should be feeling throughout each exercise have made the workouts relevant for me over the long haul, where I can constantly challenge myself to greater and greater strength. My posture is completely transformed; my digestive system operating at peak; my trips to the chiropractor are now just as a matter of quarterly preventative care.
Mere words, but sincerely, I thank you for the tools for physical empowerment!
Incredible Healing
18 month ago, I asked my therapist if there was any new program to "cure" my back problems. I knew she had a very bad back and she said she had "cured" her back problems with Foundation Training. I asked if she meant "cured", or just better. She replied is was "cured"... I went home and started the course and in 5 weeks my back pain went away (including spasms). In 7 weeks my knee pain went away, and in 9 weeks my neck was considerably better. Now we are recommending that golfers try this wonderful posterior chain builder. It reactivates the glutes which are the foundation for ball striking. The other obvious benefit is looser hamstrings for flexibility and an increased shoulder turn. I wish this program had been around 30 years ago.